Gateway Certified™
Share DSCSA Information with Confidence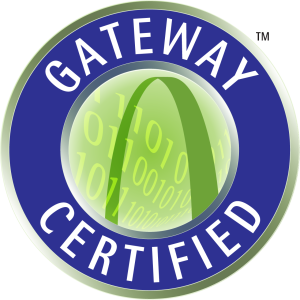 A "Gateway Certified" drug transaction report enables you to be confident that transactions are compliant, interoperable, and fully conform to industry and regulatory requirements.
The Gateway Certification program leverages Gateway Checker's TraceReady application for drug transaction quality assurance. Transaction records that pass TraceReady's rigorous conformance testing requirements are eligible to be Gateway Certified™. The Gateway Certified™ seal of approval means that all trading partners can:
Be confident in data quality, ensuring integrity across the entire supply chain.
Quickly understand and address areas of non-conformance to dramatically improve supply chain efficiency and reduce costly exception handling, rework, and reverse logistics.
Certification is available for manufacturers, distributors, wholesalers, and solution providers.
To learn more about the Gateway Certification program, contact us today.